January 25, 2016
Love Those Candy Hearts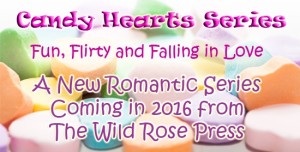 Three more romances to start the week off right!
One Kiss by Misty Simon
Was that one kiss only New Year's eve magic, or something more?
Ever After by Candace Sams
Can Keira and Dillon put aside their differences in time to find an ever after love?
JeT'Aime by Ursula Whistler
Love is its own language.