My Background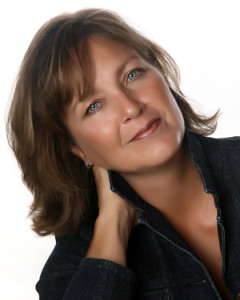 I spent the first five years of my life in a Chicago suburb. Astute listeners can pick up an occasional mid-western twang. By elementary school, I was a Jersey girl, and writing in my teal-pleather diary. By fourth grade, I'd gone public as publisher, writer, and artist for a hand-written neighborhood newsletter. Seventh grade found me collaborating with a friend on a knock-knock joke book, much of the material original, or at least we thought so. By high school, my family had moved to Maryland and I took a job in a florist where I fell in love with plants and floral design. I kept writing, self-publishing a children's book and seeing my first newspaper article published in the county newspaper.
I studied English literature at Dickinson College for two years. Reading books and talking and writing about them was more joy than challenge so I decided to expand my horizons, and return to plants and flowers. Two and a half years later I graduated magna cum laude with a BA in English and a BS in Horticulture from The Pennsylvania State University.
After interviewing for and turning down low-paying entry-level positions at lifestyle magazines in the Baltimore-Washington area, I found a salary I could actually live on at a building trades magazine on Capitol Hill. I began freelancing, writing travel articles for newspapers and in-flight magazines. Just when I was getting especially itchy, for more stimulating work and someone to build a life with, a Jersey boy came back into my life.
Two years later, I married him, we had a son, and I began juggling family, writing, and teaching. I've written for newspapers and magazines and corporate and institutional clients. I've taught at various colleges and universities, adult ed programs, and writing conferences. I am the author of How To Coach Youth Baseball, and also The Confident Coach's Guide to Teaching Basketball, written with my husband, college and NBA coach John Carroll. In 2011, I was awarded a Kip Tiernan Social Justice Fellowship from Rosie's Place in Boston to begin a writing and mentoring program for women in Nashua, New Hampshire. SPARC–Support, Partnership, and Real-Time Communication–continues to grow, and the SPARC women continue to inspire and teach me.
Throughout my career as a non-fiction writer, I remained an undying fan of the happy ending. I have been happily writing short romance for the past couple decades.  I now write mini-novellas for The Wild Rose Press, and short short fiction for Woman's World magazine.
I still adore nature, love art, and will attempt almost any kind of design–graphic and interior are two favorites. I still do floral design, and romantic that I am, love arranging flowers for weddings. My home base is Massachusetts, and the nest is now empty…I'm open to where life will lead next!
I'd love to hear from you. You can contact me at author@beverlybreton.com, or come join in an ongoing discussion about writing, parenting, and life where I am one of the bloggers: http://www.everyotherminute.com. Learn about the SPARC program at http://www.sparcforwomen.org.