January 27, 2016
Candy Hearts To Warm Last Week of January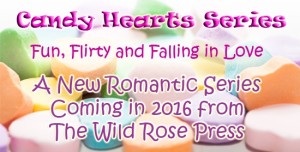 Today Candy Hearts offers a celebrity, a corporate soiree, or an erotic fantasy.
Pick Me by Tanya Hanson
What will this school teacher do when she finds out he's a celebrity?
Text Me by Erin Bevan
She answers an ad to find a date for the corporate Valentine's dance, but is she if for a surprise when she pushes for that face-to-face meeting!
Surprise Me by Anita Kidesu
Sometimes a fantasy is better left undiscovered.

And they could all have the same subtitle: Read Me!